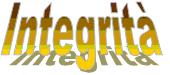 Do what you said, behave fairly, and act in full respect of rules, laws and safety.
Working to clear and mutually accepted responsibilities, take responsibility for yours actions with respect to the economical and social expectations of internal Stakeholders (employees, consultant and owners) and external (customers, suppliers, shareholders, creditors and society).
Wilfully pursue yourself continuous improvement and that one of the product/service, trying to exceed expectations of inner and external Stakeholders.
Treating people with respect and dignity, communicating with honesty, providing opportunities for people to reach their potential. Be committed to work collaboratively towards common goals.